The Guardian : Sat 23 Mar 2019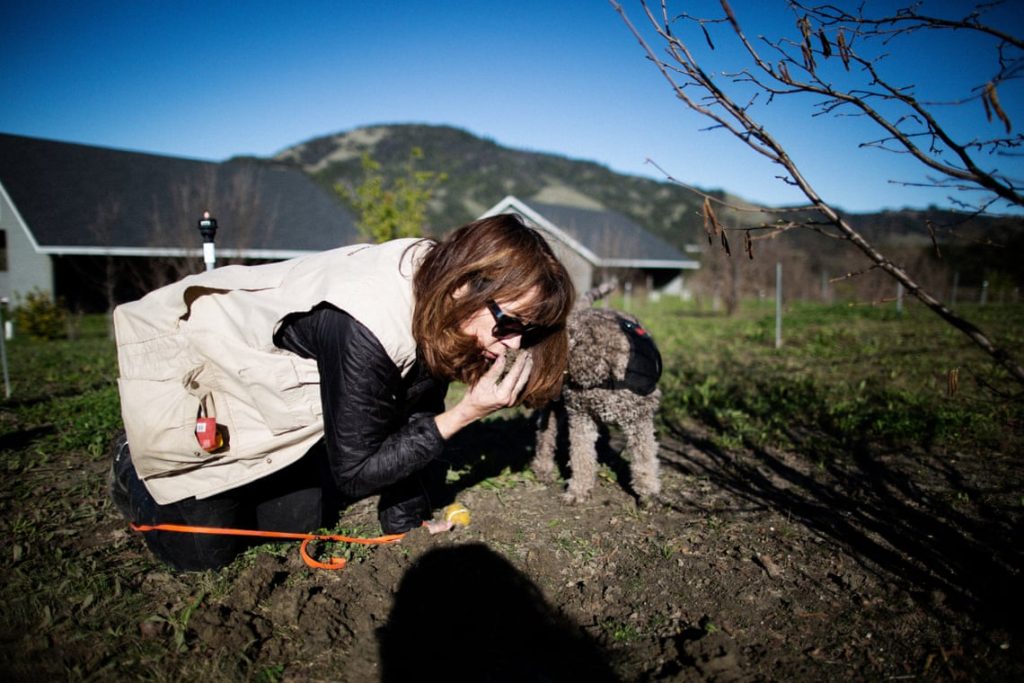 The hunt for black gold: is California the world's next truffle hotspot?
For decades, enthusiasts have hoped truffles can follow wine's path to success in the state. Charlotte Simmonds joins a search for the delicacy
Staci O'Toole is lying face down in the dirt. "I can smell it!" she cries, nose to the roots of a hazelnut tree.
A funky, fungal odor emanates from a shallow hole in the ground of this Sonoma Valley orchard. It hints at a hidden treasure many years in the making: a French Périgord truffle, grown right here in California.
Commonly known as black truffles or even black diamonds, Périgords are one of the world's most sought-after delicacies, selling for $800 or more per pound. Revered for lending an intoxicating flavor to everything from tagliatelle to sushi, they remain widely adored and shrouded in mystery.
With wild truffles increasingly scarce, scenes of affable farmers trawling the woods with a pot-bellied pig are becoming a rare sight. Most black truffles these days come from farms, where they are hunted by specially trained dogs. Cultivation secrets in this lucrative industry have traditionally been closely guarded, with the market dominated by France, Italy and Spain. But in recent years New World upstarts have been gaining ground: Australia isexpected to produce 15 metric tons this year, while New Zealand, South Africa and Chile all have burgeoning industries.
For decades many have pinned their hopes on the Mediterranean climate, robust wine industry and thriving food scene of California as the world's next truffle hotspot. Now, it appears, such hopes are paying off.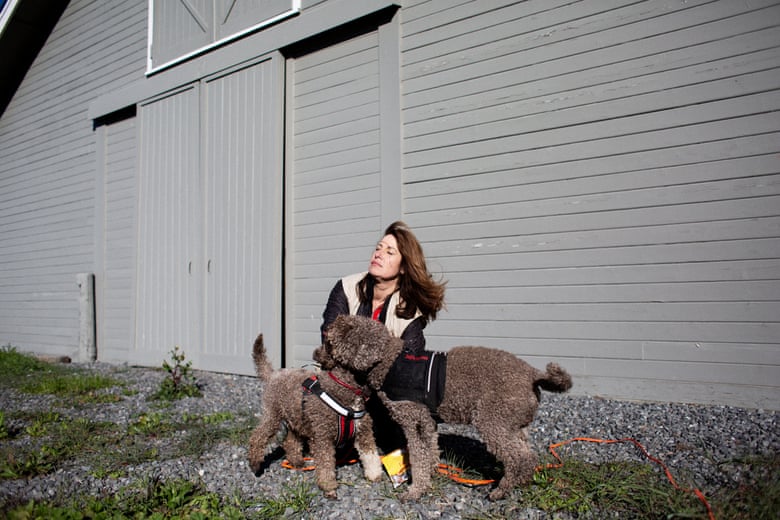 The birth of an industry'
On this bright winter day, O'Toole, AKA the Truffle Huntress, has brought her pedigree truffle dogs to survey a property in the heart of northern California's wine country. Mila, the more experienced of the lagotto Romagnolo dogs, is leading the charge. Panettone, still in training, bounds close behind.
The pair survey the orchard with enthusiasm and ruthless efficiency: several quick sniffs at the base of a tree are enough to determine whether a truffle lurks beneath. They comb several rows of trees without luck before Mila pounces and paws at the ground: the sign to start digging.
Wearing knee-high wellies and oversized sunglasses, O'Toole uses a delicate truffle trowel, a tool that looks more like a blunt dagger than a shovel, to turn the soil, occasionally lowering herself to the ground to sniff at her progress. "I can tell if I've got something here because it will make my mouth start watering," she explains, brimming with optimism.
Truffles can take up to 10 years to produce, and growing them is like farming in the dark: fiddling at the surface in the hopes something magic is taking root below.
O'Toole came to truffle hunting after a career as a health insurance executive living in Silicon Valley. She wasn't ready to retire but wasn't sure what to do next.
Turned out her dog held the key. The lagotto Romagnolo is a traditional Italian truffle hunting breedso attuned to its craft that, when she bought Mila from the breeder, they made her promise she would train it up properly. Mila was a natural, finding her first truffle at just 12 weeks old. O'Toole now works as a hunter on various orchards while running her own farm, which this year harvested almost 2lb.
Read Full Article At The Guardian: https://www.theguardian.com/us-news/2019/mar/23/truffle-hunting-california-food?CMP=Share_iOSApp_Other&fbclid=IwAR3o8zAvme9DjqPb-tMuNN5yoLap6qBMJKZv7bix_rZYVWaNhCgpF7vlKYc